I

t is a known fact that highly successful people work smarter, not harder than everyone else. As a matter of fact, studies have shown that this quality is quite distinctive to those who are successful. For instance, everyone has twenty-four hours to spend in a day; no more and no less. Yet, some people are able to achieve so much more in one day than others. What makes such people so effective in their pursuits? We believe that that distinguishing factor is their understanding of how to work smart. In our post today, we will discuss what work smarter, not harder means and reasons why it is necessary. We will then conclude by sharing some useful tips on how to work smarter. By the end of this post, we believe you will be better equipped to achieve more by working smarter.

Successful people understand that they have limits. More importantly, they also understand the exponential potential for success that becomes available when they work with a team. Working smarter, not harder means managing one's time, resources, and team to achieve greater success.

Here are some related posts we've written on the subject that you might find equally helpful:
Also, if you're yet to subscribe to our electronic mailing list, we encourage you to do so today. Your free subscription allows us to send inspiring posts like this one to you via email. To subscribe, simply enter your name and email below:
Please enter your name and email address to subscribe.
In the next section, we will discuss five reasons why you should work smarter.
Reasons Why You Should Work Smarter
All successful people are hard workers. As a matter of fact, working smarter means working hard while also effectively managing your time and resources. So, people who work smart also work hard but do it while managing their time and resources.
Here are five reasons why you should work smarter, not harder:
Smart work helps one save energy and time
Working smarter helps increases productivity
It makes you more valuable as a leader or teammate
Working smarter helps create structure and order
Smart work helps one achieve goals faster
In the next section, we will share seven tips on how to work effectively.
Seven Tips on How to Work Smarter, not Harder
Here are seven useful tips on how to work smarter and not just harder:
Make use of To-Do Lists: Having a to do list helps with structure and priorities. It helps identify tasks that need to be done and their levels of importance. Making it a habit to build such a list every day can help one focus effort on what is important.
Create and stick to Routines: In a recent post, we discussed the importance of routines and how they can create behavioral patterns or habits. One way to work smarter is to create routines for repetitive tasks. Routines help one carry out such tasks quickly and efficiently, while using minimal brain power.
Delegate, where Possible: Like we said earlier in this post, as individuals, we can only achieve so much alone. However, when we work with a team, so much more can be achieved. Working smarter means delegating tasks to members of your team while working on other, more important tasks.
Communicate: Successful people understand the power of communication. As a matter of fact, communication is the lifeblood of any successful team. So, learning how to communicate effectively is critical to success.
Establish Resumption and Closing times: Simple as it may seem, establishing such times is necessary to ensure you don't work all day, every day. Learning how to work smarter also means learning when not to work and instead, rest.
Set Deadlines: Deadlines and project timelines are a proven tool for increasing productivity. Setting time limits help ensure that an appropriate amount of time, effort, and resources are spent on a project.
Regularly Reevaluate: To work smarter, regular reevaluation is necessary. Such reevaluation helps identify what business strategies work and those that need to be adjusted. It is a great way to improve results and refocus priorities.
How would you define working smarter versus working harder? How have you been able to work effectively at what you do? Feel free to leave us your thoughts and comments at the end of this post. As always, we would love to hear from you.
Today's Funny Quote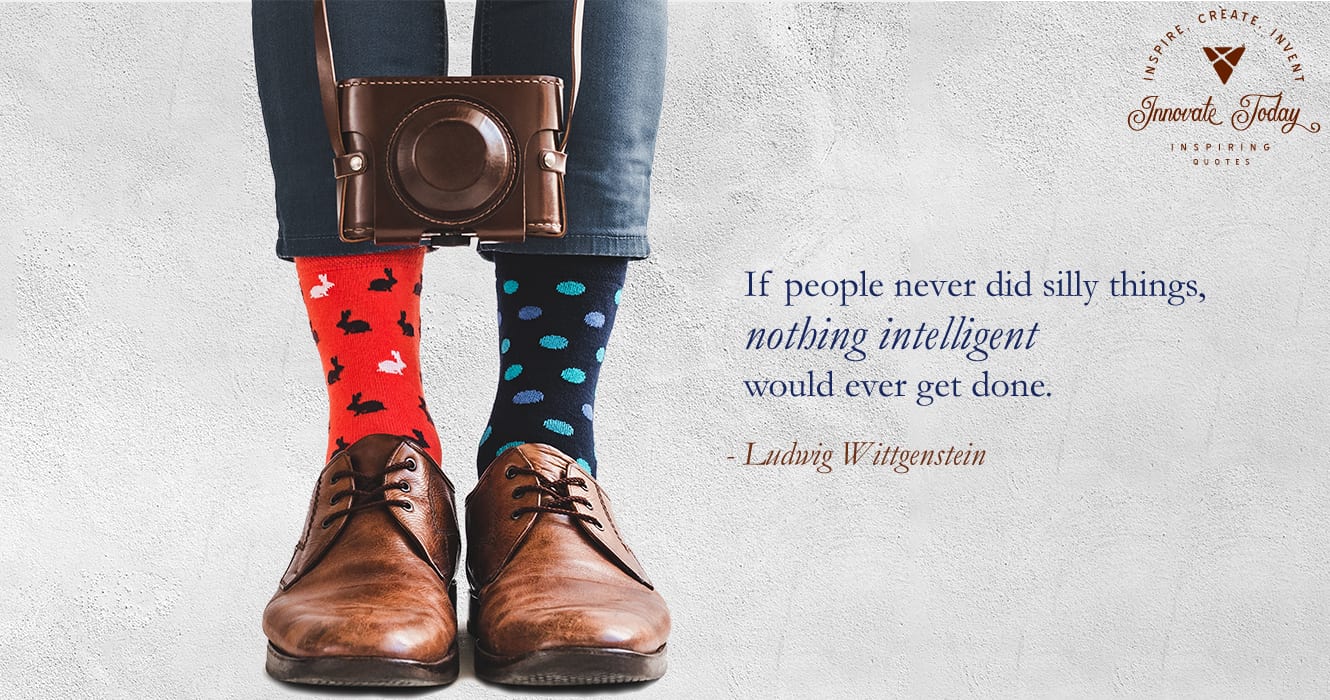 Our funny quote today is by Ludwig Wittgenstein, the Austrian-British Philosopher
If people never did silly things, nothing intelligent would ever get done.
Do you agree? What silly things have you done today? Let us know in the comments at the end of this post.
Did you know that this post on our Innovate Today blog is brought to you by Innovate Design Studios Ltd, a web design and graphics company? We provide graphics, branding, web design and website maintenance services. If you're interested in these services, contact us today to get a free quote and 10% off your next project.
Also, if you found this post useful, remember to share it on social media. Also remember to follow us on Facebook, Twitter, Instagram and LinkedIn. Our social media handle is @idscreate.
Have a great weekend, stay safe and we will see you again next week with more inspiring posts.

Innovate Design Studios creates innovative web design solutions that provide you with a secure, custom designed web presence that promotes your business and generates revenue and exposure.